Fundraising Store
The following items can be brought to Oceanfront yoga or mailed with an added shipping fee. Please email me if you would like shipped or brought to oceanfront yoga. info@johannawaters.com
All profits will be donated to Women Helping Women Maui to help end domestic violence.
Maui Massage and Yoga backpack – This lightweight backpack is great for travel as an extra bag for day hikes, the beach or to carry your daily needs. Only $15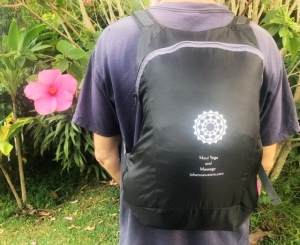 Eyepillows
These handmade eye pillows are great for savasana, meditation and relaxation. The weight of the organic flax seed feels so good on the eyes and blocks out all light. A variety of fun colors and prints. Great for yourself or as a gift. only $10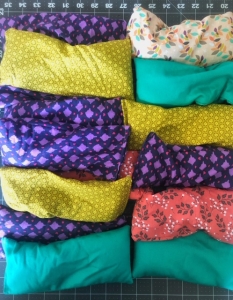 Lauhala Stars – These handmade ornaments are great for year round Hawaiian decoration or as a gift for the holidays.  Handmade from leaves of the Hala tree. I love these because they are from nature. Only $5 each

Handmade all purpose candles: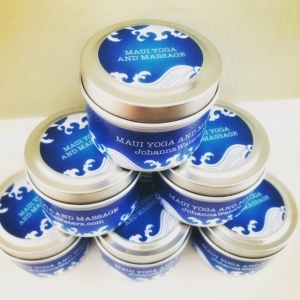 These candles are handmade by Jennifer Stephens in Kihei. They are great for travelling, mediation or home use. A candle is very useful in setting the stage for relaxation and softening the atmosphere. When they are used up you can put the tin in the freezer overnight and then it is easy to remove remaining wax so that you can reuse the adorable tin. $10 each.
"Myintent" What's your word? Bracelets or keychains: 
Order a customized "Myintent" bracelet to empower your goal, intention, virtue or anything you would to invite into your life or be reminded of, since when we wear our word it weaves its way into our lives, making it a part of who we are. These are also great gifts and can be used for team building, groups etc. Below is a youtube for more info. Order at Oceanfront yoga, ask Johanna for more details. Bracelets $20, Keychains $15