Licensed Massage Therapist #5003
Maui Mobile – Outcall Massage Therapy in the comfort of your home or place of stay.
Mobile is where I travel to you. I bring all supplies needed including music. (only mobile, no office appts.)
60 minute mobile massage  – $110
90 minute mobile massage  – $165
I am fully vaccinated with all boosters. If you would like I can wear a mask by request, no problem.
Licensed on Maui since 1998, MAT#5003
Call 808-214-0129 or email: info@johannawaters.com, if you are a first time client, please no text until after your first appt. for clearer communication. Mahalo! 
Please do not book a massage if you are feeling any symptoms related to covid, cold or flu. 
About my massage work:  I first got interested in massage therapy when I heard about my Swedish great grandmother being a massage therapist. For some unexplained reason, even though I never met her, she sparked my interest and eventually I went to massage school and have been doing massage for 25 years. I love hands on work. It seems a lot of what I do is tactile. Like, cooking, art journaling, crafts, yoga etc. I have studied a wide variety of massage modalities (see curriculum vitae, under "about" page) but find the most effective modality is listening. Listening to what a client needs and customizing together the best approach for therapeutic relief and deep relaxation.
I do not hire other massage therapists for my business. This way I can provide high quality attention for each client. I love what I do, which makes a difference in the tone and feeling of a good quality massage as opposed to massage businesses that are more concerned about high quantities. It's been a true joy to work with many families, massaging grandmothers, sons, daughters, cousins, parents etc. Some say food brings people together, which is true, but I've seen the influence massage therapy has had on relaxing and bonding many families in a deeper way than any type of food.
Massage Benefits: Therapeutic and relaxation massage has been popular for thousands of years, simply because it helps people feel good and has numerous physical and psychological benefits. Massage therapy improves joint mobility, decreases pain and muscular tension. Studies have shown that massage therapy increases the body's healing process and cell growth. Massage is a powerful tool for overall wellness by reducing stress, anxiety, depression and improving sleep quality. Massage can help release neurotransmitters such as serotonin or adrenaline, that are deficient in between nerve endings during depression.
The types of massage I employ are: Swedish, Trigger Point, Pressure point, Deep Tissue, Lomi-Lomi, Thai, Reflexology, Sports, dynamic cupping and Massage for Pregnancy. I usually blend techniques and always customize the pressure for the client's preference. The fusion of modalities is ideal to address the body as a whole being and have more tools to employ.
I use a hypoallergenic cream called biotone dual purpose cream and in addition to the cream I add an analgesic or arnica gel at no extra charge. The analgesics/arnica help in reducing pain and muscle soreness.
If you prefer oil for your massage, let me know ahead of time and I will make sure to substitute the hypoallergenic cream for an organic coconut oil.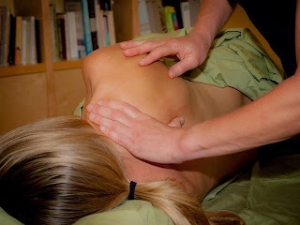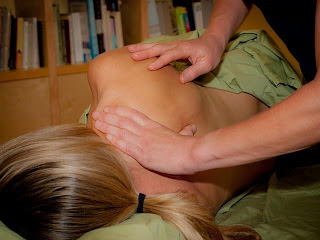 MAT#5003